Italian Language Schools in Sicily
Since 2006 - Italian language and culture courses by the sea.
Scuola Virgilio
is in Trapani, a seaside city on a human scale and the main urban center in western Sicily, close to Erice, Segesta, Scopello, Mozia, Marsala, the Egadi Islands and many other sites. It offers year-round private tuition in the Italian language and culture, including homestay courses; intensive weeks for school groups and closed groups; remote lessons; CELI certification exams.
From April to November the intensive Italian courses in small groups allow you to progress quickly in a friendly atmosphere. Students come from all over the world, from young people (minimum age 16) to seniors, and to all Scuola Virgilio provides:
● a personalized welcome in a family environment
● an ideal location in the city center, 100 meters from the beach
● a wide choice of customizable courses
● professional teaching guaranteed by CELI certification
● small classes and individual attention
● stimulating lessons in a relaxed atmosphere
● communicative approach with multimedia supports and constantly updated materials
● selected accommodation a short distance from the school
● partner activities, products and services
● a network of contacts that will make your stay in Trapani unforgettable
Over 25% of students return at least once, some return every year... Come and study Italian by the sea in Trapani!
e-mail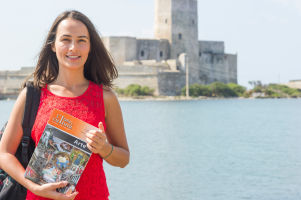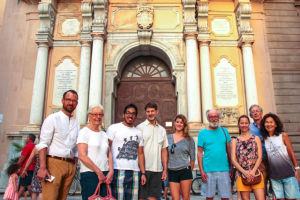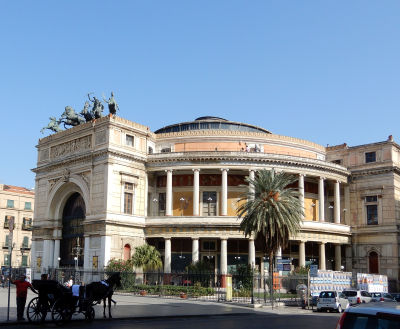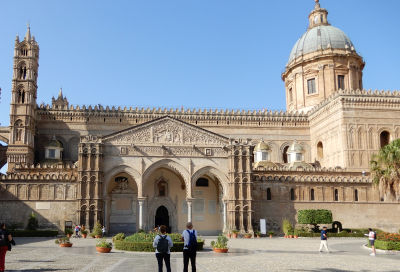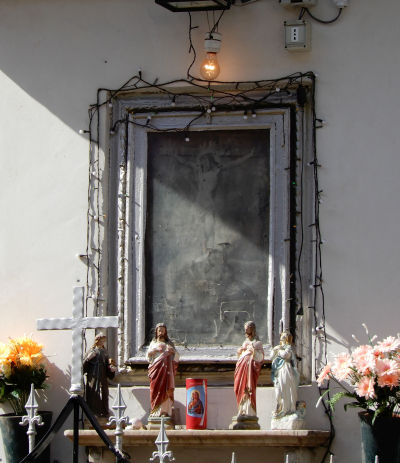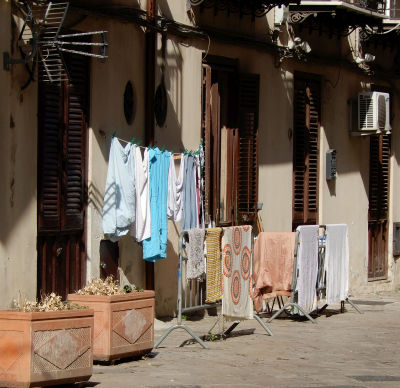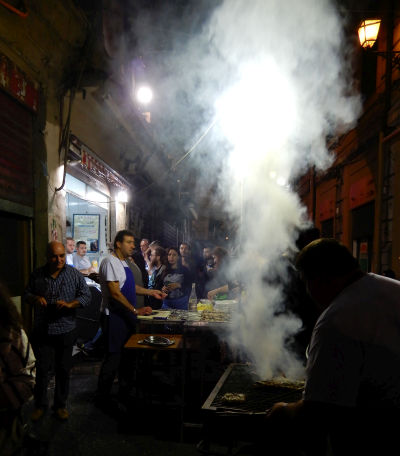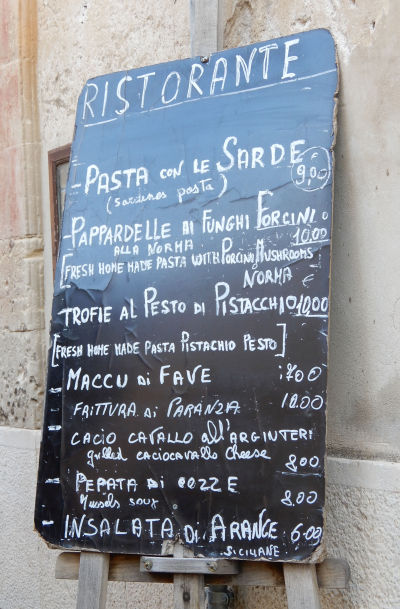 SICILIA ITALIAN LANGUAGE SCHOOL - Palermo
it is based in Palermo, Sicilia, the Italian language school for foreigners Sicilia, one of the few schools in Palermo that specializes in teaching the Italian language.School Sicilia, in addition to organizing courses of Italian for foreigners, performs other activities related to tourism and culture Italian.
The school is accredited by the University of Pisa, and is home to DITALS exams, certification for teaching Italian language to foreigners. Our staff is available to give lessons for individuals or groups, to all those who want to learn the Italian language through the formula of the Holiday Studio in Palermo, Sicily. The team of our school, with the help of our Partners, local tour operators, is also available to organize free time at weekends and throughout the period of the stay with a variety of activities (trips, parties, sports, cooking classes, boating, etc. Italian language courses for foreigners are for all language levels, from beginner to advanced course for the more advanced. Our levels refer to the Common Framework Europeo A1-A2, B1-B2, C1-Advanced. The Attention is focused mainly on Language Spoken in Italy to get in position to tackle a 'wide variety of everyday communicative situations.

SICILIA ITALIAN LANGUAGE SCHOOL
, gives you the opportunity to find accommodation of all types: B & B, self-contained apartments, rooms in apartments shared with other students, hotel and family accommodation. organizing tours in and out of town. e-mail
International House - Palermo

Welcome to the Italian Department.
If you love Italy and the Italian Language, Sicily is probably the best destination. The real characters and colors of Italy are still vivid in Sicily. Here the weather is always mild and food is everyone's greatest pride!
International House Language Centre was established in 1975 by Pat Durden, the present Director, and has been an affiliate member of the International House World Organisation since 1984. It has also been an authorised centre for the University of Cambridge ESOL English examinations since 1980, and a member of AISLi (Association of Language Schools in Italy) since 1990. In 2002, the school became an official centre for Italian language examinations run by the Università per Stranieri di Perugia. e-mail

Centro Didattico Mediterraneo - Messina

The school faces into the beautiful Naxos bay dominated by the mount Etna. The school is located at 50 mt from the beach. Giardini Naxos was the first Greek colony in Sicily.The touwn is an International resort. From Giardini in possible to arrive to Taormina in a short time and by bus or train is possible to reach important touwns like Messina, Catania, Siracusa and the mount Etna. Our school's objective is to become a true and complete Italian Cultural Centre open to all. We are an Italian language school for foreigners in where it's also possible to learn different European languages. The aim is to give our students the possibility to combine an enjoyable holiday period with an extremely interesting and relaxing approach to language and Italian culture. The teaching is based on a comunicative method. This approach allows the student to acquire the language in a quite spontaneous and natural way. "Authentic" teaching manuals and learning materials from our culture and society (magazines, newspapers, videos, sound recordings and music) are used during the lessons. The school gives also the opportunity to take courses of Italian cultural: Sicilian cookery lessons, Italian cinema, theatre for foreigners, history of art, history of the Mafia and of the antimafia, Sicilian myths and legends and Sicilian painting and decorating. In addition the school organizes entertainment activities lake excursions to main artsistic touwn and the Eolian Island. The School offers private accommodation for students who wish to stay within the structure. We also offer the possibility to lodge in independent apartments available for one person or for a couple. email


Babilonia - Taormina

BABILONIA is the oldest Italian language school in Sicily. Our institute is hosting institution for several U.S. Universities and approved by University for Foreigners of Perugia (as CELI exam centre) and University "Ca Foscari" of Venice (as apprenticeship centre for ITALS master degree). Moreover, in 2008 BABILONIA has been awarded the LTM Award for Italian Language Schools in Italy.Together with our Italian language classes, we offer a wide choice of culture courses and extra courses (cooking, wine & food, ceramics, diving, hiking, golf, ect) together with a weekly social and cultural activity program. Accommodation and pick up services are also offered. e-mail